Chests of drawers, linen cupboards, cabinets, bookcases, benches and chests are important storage spaces for both small and large things. It is possible to combine them with sets or they are placed in the interior so that they stand out as original solitary pieces.
They will surely enliven and complete every room.
Chest of drawers made from old wood
An original chest of drawers with prominent texture made from the old pine wood. It creates a beautiful contrast to the modern interior. Old wood and furniture made from it also perfectly fits into the industrial environment of city cafés or into the representative offices. 
Colourful chest of drawers
Surface treatment of this mustard chest of drawers was done using a special technique called "wash". Material: solid spruce wood, final surface finish: pigmented oil.
Shoe cabinet as a built-in chest of drawers
Chest of drawers made from brushed spruce three layer wood panel. Surface of the wood was treated with oil wax. In addition the shoe cabinet has original airing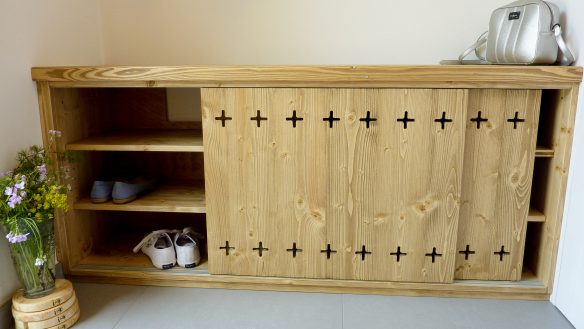 Are you interested in having your furniture made to measure from solid wood?
Contact us and start with your assighment of made to measure furniture
Contact us