Table creates a space where you can all be together – in the dining room, study, living room, office or in the garden. 
Wooden table is pleasant to touch, it isn´t cold and brings to life every interior with its pattern of annual rings.
An original table made from solid wood belongs into each cosy home or successful office.
Special ways of treating wood
manual distressing – brushing, scraping, grinding or patination.
We are able to modify wood in such a way that it gains seemingly faded and aged patina, vintage style. We are able to imitate woodworm effect on furniture so that it then looks like showing its age.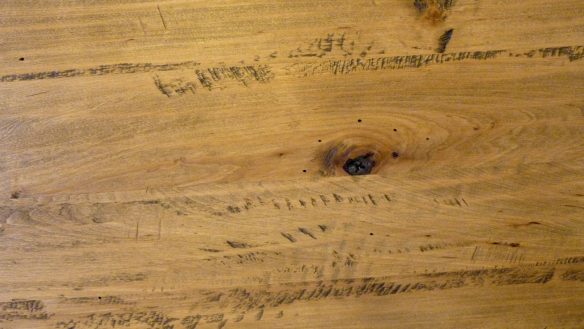 Surface treatment of the wood
We usually use natural oil x oil wax for surface treatment of the wood. The oil does not completely seal the wood so it can still breathe. And even after repeated application it beautifully highlights the pattern of the wood and enhances the colour tone. We are able to pigment natural oil with colour of the desired tone. Natural resin (Shellac) is also popular.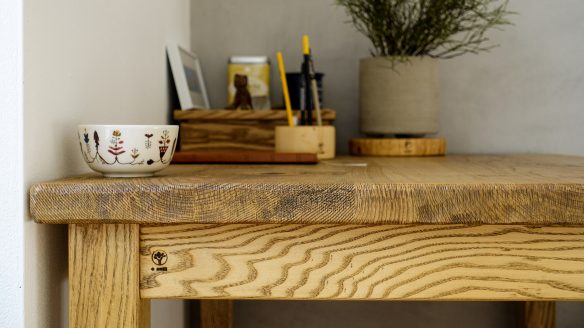 Old wood
Old wood which has gained in the period of tens or hundreds of years its original appearance, colour and texture is very impressive and sought after. We have produced benches from old pine wood in combination with an attractive black metal base as well as small tables and chest of drawers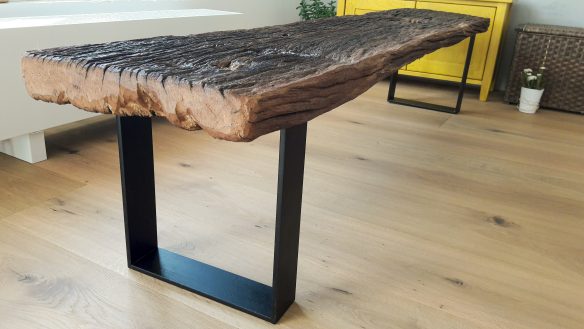 Are you interested in having your furniture made to measure from solid wood?
Contact us and start with your assighment of made to measure furniture
Contact us